As you saw from the title there is a new vaccine being developed that is in clinical trials at Johns Hopkins University. The leader of this project is a man named Arturo Casadevall. He is a Bloomberg distinguished professor of Molecular Microbiology & Immunology and Infectious diseases at Johns Hopkins University.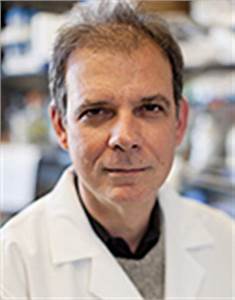 Arturo and his team of medical researchers at Johns Hopkins are creating a convalescent serum to treat COVID-19. these serum uses the healthy antibodies from patients who have been infected by corona virus and then have fought of the virus. These antibodies that come from the recovered patients blood are helping the sick patients antibodies defeat the corona virus.
As the serum went through mopre and more clinical trials it started to prove to be a safe and effective way to combat COVID-19 as such three days after the serums initial clinical trials the FDA allowed it's use in emergency cases in NYC and Houston, Texas.
This first clinical trial was last Friday and because it was so successful the FDA allowed it in NYC and Houston and the FDA will allow Johns Hopkins to continue with their clinical studies over the next few months.
After Casadavall was given the green light by the FDA he began organizing 40 blood banks and hospitals in over 20 states that would take blood from patients who have overcome corona virus to create more of the serum so that they can administer it to patients who are in a critical state to help them overcome the virus.
The current estimate of when the serum will be publicly available as a vaccine will like be at the start of 2021, but until then the serum will be primarily used in patients who are in a critical state as they are the ones in need of immediate care and assistance that this serum will provide.
Although the serum won't be a mass produced vaccine likely until 2021 the serum maybe distributed for compassionate use for people who have the virus in the early to middle stages to keep them off ventilators as hospitals do not have enough ventilators to ventilate thousands of people in one city. As the virus is extremely infectious.
But as of now we should still stay safe and at home during quarantine as the virus is still spreading rapidly and the number of global cases has exceeded 1.5 million and in the US the number is closer to 500,000 and the number of deaths is very close to 100,000.
Thank you all for sticking around until the end of my blog post and remember, stay safe, stay healthy, and STAY HOME.