Now this blog post will be similar to my last one as it will cover how to stream most efficiently and with the best gear. But this time the items will have no budget meaning they could range from prices like 0$ to 100$+ so it will be for people who don't really have a budget. Now without further ado lets get into the list.
#1 Best Mic – Razer Seiren Elite – 159.99$
Just as with the last list we will be starting it off with the best no budget mic for streaming. Now this Mic is an absolute beast as it has extremely high quality and it has excellent sound quality along with a great user friendly interface although for me personally it is too expensive but otherwise this is an excellent choice for a mic ( also there is another version of this mic called the Razer seiren X which is 80$ and it is slightly less advanced but otherwise still a great product 2nd picture)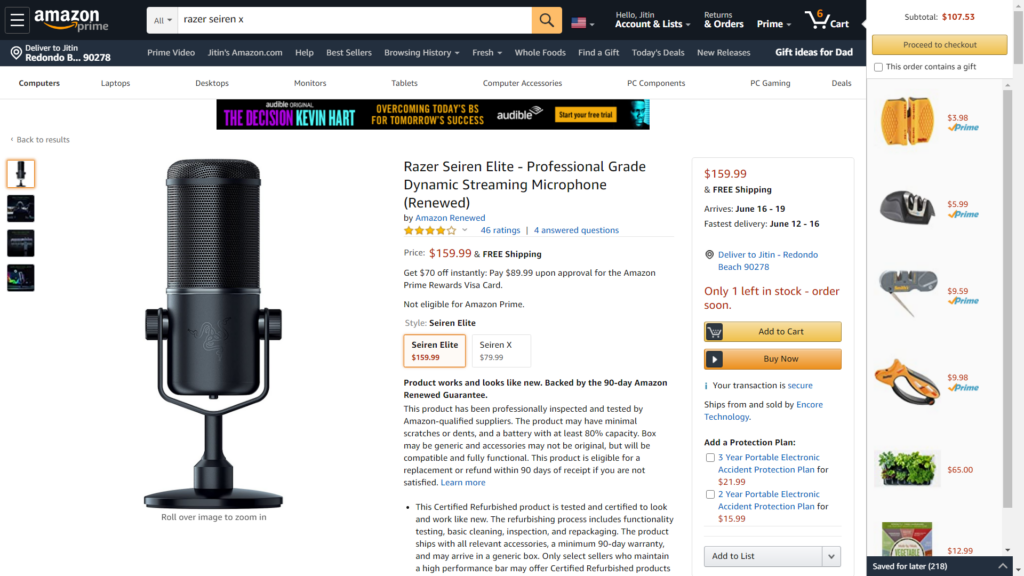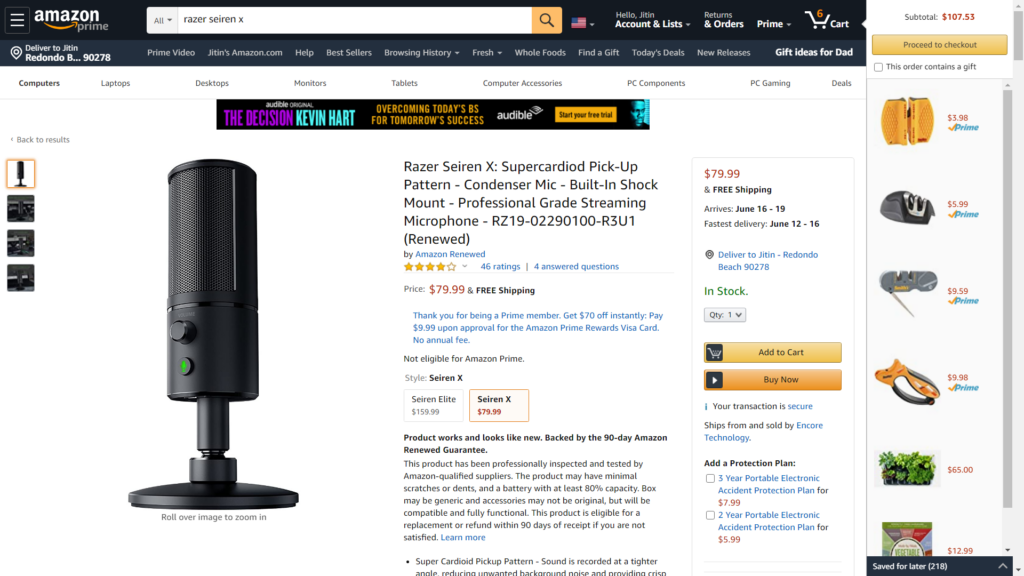 #2 Best No budget recording Software – Streamlabs OBS Prime – 12-19$ a month
For the best streaming software with no budget I have concluded that it is Streamlabs OBS Prime as it is just an even better version of Streamlabs OBS and the only thing that could beat it would be a better OBS software but there is no pro or prime version of OBS but the next best things is definitely Streamlabs OBS. It includes many special features that can make your stream all around better and it can stream in higher quality as well.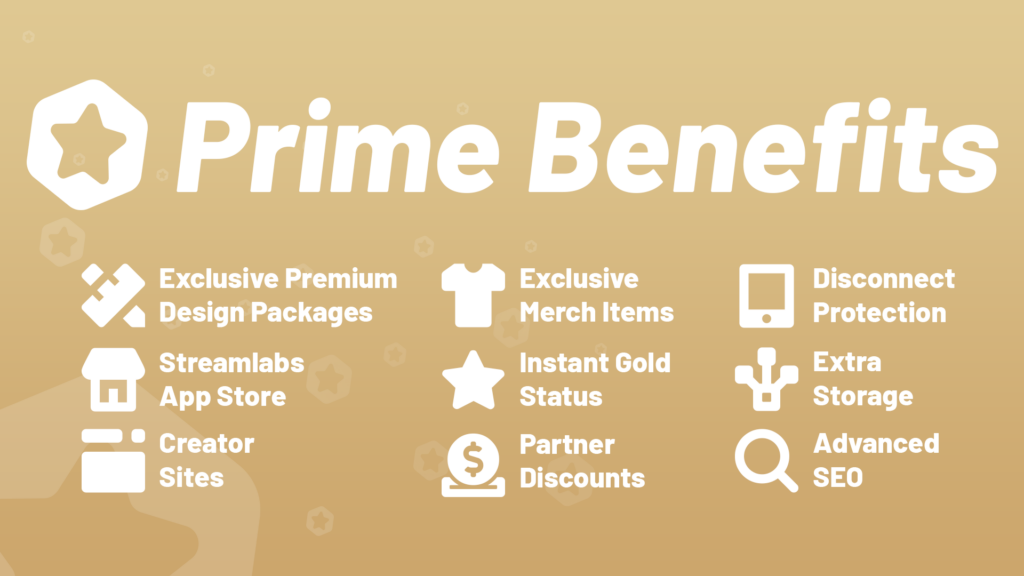 #3 Best no budget Editing Software – Filmora9 – 39.99$ Annual or 69.99$ Lifetime or Annual Bundle plan 99.87$
And Finally the best No budget Editing Software is Filmora 9/pro which has 3 different purchase options each with unique new features including all new editing features including new Animations, sound effects, filters and much much more.